We are delighted to share with you the King's Infant School Semana Blanca Camp. 
This camp will focus on the performing arts which will encourage the children to explore their emotions, expand their imagination and support them to develop their own, unique voice. The camp will be centred around the disciplines of music, dance and drama in order to engage the children's brain, body and emotions in different ways to encourage their confidence and find joy in self-expression  
This camp is designed for young children between the ages of 18 months and 7 years old who wish to enjoy a hands-on, exploratory and creative learning experience, while being able to immerse themselves in English. 
The camp offers an outstanding opportunity for young people to grow their self-confidence, interpersonal skills, creativity, assertiveness and gain conviction in English thanks to our experienced staff members. Don't miss out on this fantastic opportunity, places are limited - contact us now! 
 
King's Infant School, The British School of Madrid forms part of the well-renowned King's College schools' network.  Located in Chamartín, a very city-central neighbourhood close to Madrid's financial and business districts, the school offers facilities specifically built for children between the ages of 18 months and 7 years (from Pre-Nursery to Year 2).  A recent refurbishment has meant that the campus now offers access to the best classroom and outdoor spaces, to ensure that learning is optimised and children can enjoy their time both indoors and out. 
Thanks to our central location, the school is served extremely well by road and all forms of public transport (Metro, Bus, Mainline Train) ensuring everyone has ease of access. Although we are situated in the centre of Madrid, the campus itself is lucky to be located at the end of a quiet residential street, which ensures our smallest visitors are also offered a safe and tranquil environment. 
To register, please complete the form:
How does it work?
Our February  Camp will be run from Monday 20st - Friday 24th February 2023 (inclusive) 9.00 until 16.30 and is available to be booked as a full week option, or on select days during the week to allow optimum flexibility for our families.
Image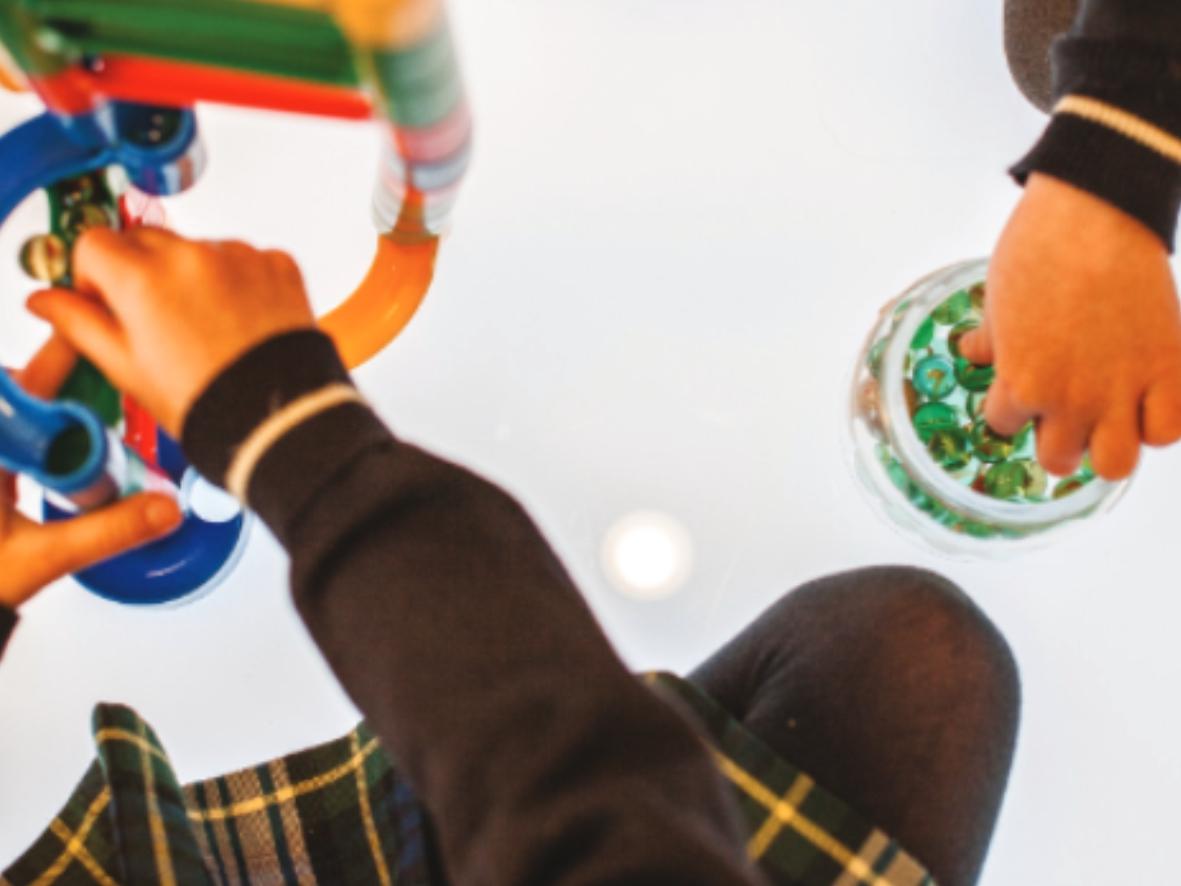 February Camp
DATES: 20, 21, 22, 23 & 24 February 2023
DURATION: Choose from specific days with the week, or book the entire week
CAMP TYPE: DAY CAMP (Monday to Friday 09.00 to 16.30)
LANGUAGE: English
AGES: 18 months and 7 years old 
This camp is especially designed for 18 months to 7 years old. The groups will be split into 2 groups by age. Children will be encouraged to work collaboratively with those older or younger than them developing their social skills as well as developing their confidence to help and show other's things they know. English is used throughout the day fully immersing them in the English Language. 
Our friendly, experienced staff work to ensure the wellbeing and safety of your child; with each class offering its own highly qualified teacher who is supported by a monitor for that extra attention. 
Full week rate = 300 euros
Single day rate = 70 euros 
Children will have a breakfast, lunch and snack provided.
 
ENGLISH LANGUAGE
We create a happy and stimulating environment using a creative methodology based on practical teaching methods, such as storytelling, crafts, music, and dance to acquire language skills without the camper even realising it.
ACTIVITIES
We have created an engaging, hands-on programme where children can develop their creative, motor, and cognitive skills in a fun atmosphere while constantly exposed to English. Each activity is carefully planned for a specific outcome. 
WHAT'S INCLUDED / FEATURES
Fully qualified and trained English/Spanish speakers, teachers and monitors 
Medical Insurance 
Access to Class Dojo (parent communication App) 
All materials 
Snack & Lunch** 
**All meals can adapted upon request to cater to children with any special dietary requirements, allergies or intolerances. 
09:00 – 09:30  Settling in activities 
09:30 – 10:30  Adult guided Art activity 
10:30 – 10.50  Snack 
10:50  –12:00  Science Exploration in creative atelier using light tables 
12:00 – 12:30  Lunch  
12:30 – 14:00  Siesta / outdoor play and indoor child chosen activities 
14:00 – 15:30  Adult guided Tech/Maths activity 
15:30 – 16:00  Storytime and songs 
Image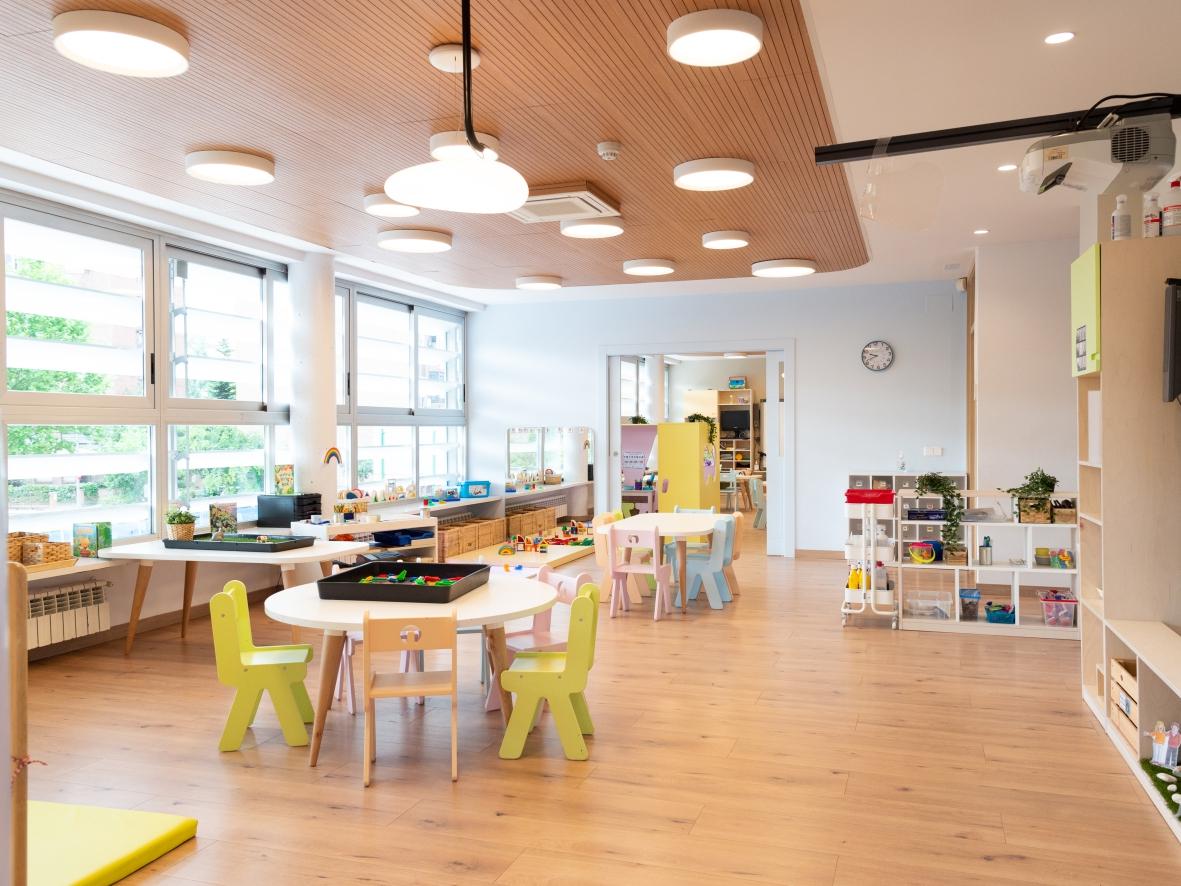 Image